Tajikistan Discovery
Booking Dates
07/18/2021 through 10/05/2022
Travel Dates
07/18/2021 through 10/24/2022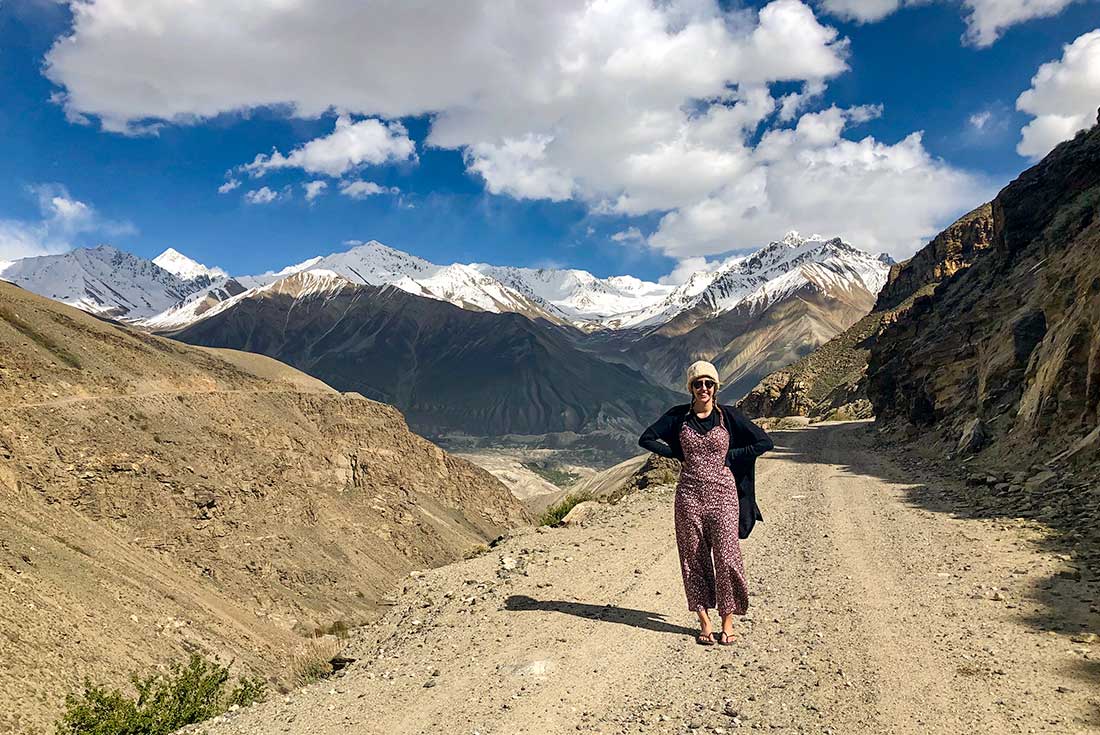 Tajikistan Discovery

Tajikistan, Kyrgyzstan and Uzbekistan sprawl across the vast expanses of Central Asia but are still hidden from many visitor's minds, despite offering outstanding beauty, simplicity and a feeling of complete remoteness. The allure lies in the heritage of the Silk Road, where ideas, culture and people flowed from East to West, and in the green field backcountry and sweeping mountain landscapes that play host to the traditional nomadic lifestyle. Journey through cities featuring crumbling reminders of Soviet occupation and influence and out into the stunning wilds, where the ancient history of these long-lived nations – Persian and Mongol, Buddhist and Muslim – becomes clearer. While political and military forces have battled over these regions, life in these isolated areas has changed little in the past centuries – the families you will stay with in their homes have remained, while empires have fallen.

Activities
Osh – Suleiman's Mountain
Osh – Bazaar
Tajikistan – Karakul Lake
Langar – Petroglyphs
Vrang – Buddist Stupa
Ptup – Yamchun Fort
Khorog – Regional Museum
Khorog – Pamir Botanical Gardens
Khorog – Bazaar
Dushanbe – City Tour
Dushanbe – Hissor Fort
Dushanbe – National Museum of Antiquities of Tajikistan
Samarkand – Shakh-I-Zinda
Samarkand – Registan
Samarkand – Gur-e-Amir Mausoleum
Samarkand – Bibi-Khanym Mosque
Samarkand – Paper making workshop & home cooked lunch
Highlights
Experience the legendary hospitality of Central Asia. With five nights spent across Tajikistan's excellent homestay network, you'll immerse yourself in local life.
Skirting the border with Afghanistan, get glimpses of the other side, from the hair-raising Afghan-built footbridges (ovrings) to the exotic imports on display in Khorog's local bazaar.
Enjoy a picnic lunch as you take in the splendour of Karakul, the largest lake of some 800 in the Pamirs.
Soaring along the iconic Pamir Highway is an unforgettable experience, especially in fine weather when the mighty peak of Muztag Ata rears its head.
Discover Tajikistan's capital while learning more about the country's fascinating past with included visits to the Hissor Fort and National Museum of Antiquities.
The much-photographed Registan in Samarkand is one of the true pinnacles of Islamic architecture. You'll be wowed by the scale, grandeur and beauty of the monuments to iconic figures such as Tamerlane and the Persian influenced madressas, mosques and mausoleums.
Itinerary
Destination
Pricing
Terms and Conditions
| Day | Description | View All |
| --- | --- | --- |
| Day 1 | Bishkek | Details |
| Day 2 | Chychkan/Toktogul/Kok Bel | Details |
| Day 3 | Osh | Details |
| Day 4 | Sary Tash | Details |
| Day 5 | Kyrgyzstan/Tajikistan Border Crossing – Murgab | Details |
| Day 6 | Langar | Details |
| Day 7 | Ptup | Details |
| Day 8 | Khorog | Details |
| Day 9 | Khorog | Details |
| Day 10 | Kala-i Khum | Details |
| Day 11 | Dushanbe | Details |
| Day 12 | Dushanbe | Details |
| Day 13 | Penjikent | Details |
| Day 14 | Tajikistan/Uzbekistan Border Crossing – Samarkand | Details |
| Day 15 | Samarkand | Details |
| Day 16 | Tashkent | Details |
| Day 17 | Tashkent | Details |